Coronavirus Update - Daily Update - June 15
Coronavirus Update - Daily Update - June 15
Fairfax County Health Department
 June 15
New Cases: *75
Total Cases: 13,215
Confirmed: 12,749
Probable:       466
(Health District includes Fairfax County, City of Fairfax, City of Falls Church and towns within the county)
Total Hospitalized: 1,518
Total Deaths: 436
COVID-19 Testing Information in Fairfax
https://www.fairfaxcounty.gov/health/sites/health/files/assets/documents/pdf/covid19_testing_fairfax.pdf
Fairfax County Health Department COVID-19 Data Dashboard
https://www.fairfaxcounty.gov/covid19/case-information
Instruction
 Reopening Schools Presentation June 15, 2020 
https://www.youtube.com/watch?v=vpyGFQFAsFw&feature=youtu.be
Return to School
https://www.fcps.edu/returntoschool
Graduation Video Celebration and Photo Celebration Schedule
https://www.fcps.edu/graduation
Fairfax County
Health Department Targeted Community Testing
For areas of the Fairfax Health District that suffer from both an increase in COVID-19 cases and limited resources for testing and health care access, the Health Department is conducting targeted community testing of residents. The definition of 'community' varies and could be a zip code area, a specific housing development or a neighborhood.  
The Health Department is not publicizing the dates and locations of testing clinics because these are not intended for the entire region. Rather, we are taking a very focused approach to have an impact in a community where data show us it is necessary to box-in the virus promptly. Communities and neighborhoods will be informed via Fairfax County's outreach workers and local community organizations and leaders. 
Pre-registration is required and the Health Department works with trusted community organizations to choose sites and to identify people who either have symptoms of COVID-19 disease or who have exposure to someone who has COVID-19.  
Testing is free and a representative of the Health Department will call persons who are tested with their test results. Some patients who are symptomatic are being given a rapid test with results available in minutes.
There are more than 20 sites for COVID-19 testing in our health district for both insured and those who lack health insurance. Those who feel they need a COVID-19 test are encouraged to take advantage of these services. 
 Food Distribution
| | | |
| --- | --- | --- |
| Day | Date | Total |
| Monday | 6/01/2020 | 23,125 |
| Tuesday | 6/02/2020 | 23,059 |
| Wednesday | 6/03/2020 | 24,319 |
| Thursday | 6/04/2020 | 23,484 |
| Friday | 6/05/2020 | 25,472 |
| Monday | 6/08/2020 | 22,484 |
| Tuesday | 6/09/2020 | 22,921 |
| Wednesday | 6/10/2020 | 23,277 |
| Thursday | 6/11/2020 | 22,653 |
| Friday | 6/12/2020 | 24,629 |
| Monday | 6/15/2020 | 20,306 |
Total Meals Served Since March 14: 1,426,374 (through June 15)
Media
Hayfield SS Student Named State Winner of Graduation Speaker Contest
Hayfield student winner of graduation speaker contest
Fairfax County Schools Working On Return To School Plan
FCPS Distributes Final Learning Packets and Summer Practice Books
Resources
Regional analysis of COVID cases
https://storymaps.arcgis.com/stories/302bff8bc61343b4914a25a477bb6f4f
Student Voice
Senior Spotlight
https://twitter.com/fcpsnews/status/1271417872464711680
Superintendent
June 16 Town Hall
School Outreach
Hunt Valley ES
Oakton ES
Congrats 6th graders! We will miss you all!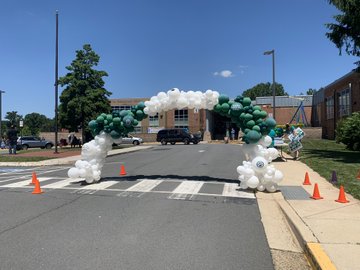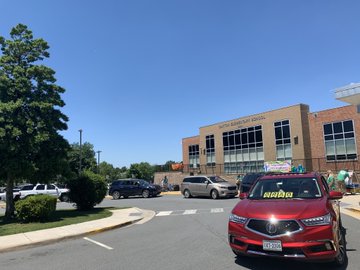 Fairfax Pyramid
Join us on June 17, 2020, from 5:30pm-6:30pm for a Town Hall Listening Session on Race and Equity in the Fairfax Pyramid. As the leaders of your schools, we invite you to share what is on your minds and in your hearts with us. We want to continue to grow our partnership with you and to always support our students in the Fairfax Pyramid.  
If you are interested in participating, click the link by noon on June 17.  You will receive an invitation from "Blackboard Collaborate Support".
COVID 19 Web Links
FCPS www.fcps.edu 
Fairfax County https://www.fairfaxcounty.gov/covid19/
***Next Update June 17 ****